---


Dr. Cornelius 'Conny' Boersch, currently a shareholder in around 200 startups via his companies Mountain Partners AG and Conny & Co., was involved in over 400 startups, including eBay's predecessor


Says SL is an interesting and strategic market despite challenges


Sees many opportunities as he opines best is just coming to SL


Former 'European Business Angel of the Year' to harness excellent young talent and start companies in SL as well as invest in companies that have the best talent


Keen to bring a portfolio of ideas and replicate those which are best suited in SL


Insists SL stands to benefit from rapid digital transformation at company, consumer as well as a country level


Together with Lion Ventures, Conny has already identified and talked to several potential companies to invest in, looking for more


Some of those in the pipeline are engaged in ready to roll out, developing solutions for smart communities, electric logistics, F&B Tech and Smart access management solutions


Mountain Partners and Lion Ventures also plan to set up $ 10 m SL specific fund focused on high tech startups with successful rollout in international markets


---
 By Nisthar Cassim
---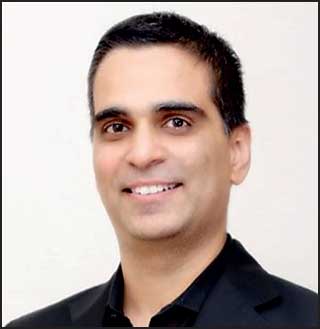 Lion Ventures General Partner Love Yadav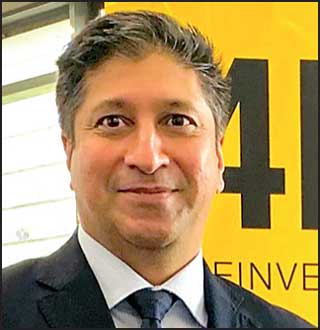 Mountain Partners Special Advisor
One of the world's well-known serial entrepreneurs and business angel Dr. Cornelius 'Conny' Boersch is venturing into Sri Lanka to strike magic in his global forte – invest in future-relevant startups, for which he is convinced the strategically located South Asian
island nation is primed for.

Conny is regarded as the most active European investor in startups, with a portfolio of over 400 since 1995 with his own money and is considered one of the best-connected networkers in the tech and startup scene. 

He is the founder of global company builder Mountain Partners AG as well as the co-investment company Conny & Co. He was voted 'European Business Angel of the Year' in 2009 by the European Trade Association for Business Angels and Early Stage Investors (EBAN).

Partnering Conny in Sri Lankan initiatives are Asad Sultan, a special advisor to Mountain Partners and Co-Investor, and Lion Ventures' General Partner Love Yadav, who has 22 years of global investment banking and asset management experience.

"We like Sri Lanka very much as it has potential for growth. Despite several challenges, we actually think Sri Lanka is an interesting market with political stability following the election of a new President and Government. Within the South Asian context, we see Sri Lanka's strategic geographical location offering many new opportunities. Sri Lanka is indeed a good destination to springboard to some of the larger markets in the region," Conny said in elaborating some of the reasons why he feels it is a good time to look at Sri Lanka.

"We like Sri Lanka a lot and see a lot of opportunities. We will use our experience of investing early in India. The best is just coming to Sri Lanka and there is more in store with a young, skilled, talented and ambitious young population. We don't want charity or incentives but want to harness this talent and start companies in Sri Lanka as well as invest in companies which have the best talent," Conny said.

Conny, who is currently a shareholder in around 200 startups via his companies, is keen to bring a portfolio of ideas and replicate those which are best suited in Sri Lanka. 

"We look for local talent, policy support as well as awareness to ensure Sri Lanka benefits from digital transformation at the company, consumer as well as at a country level," he added. 

Of the 400 plus startups Conny identified, Alando, the predecessor to eBay, stands out as one of the most significant ones, while Lifrando – the first pizza delivery company in Europe, along with Momentus – Cutting edge space infrastructure, Trivago and Kayak (Online travel agents) and Scout 24 a digital property brokerage are also noteworthy. 

Last year, Conny did three big IPOs. One was 'footballTV', which streams local football matches and is now a $ 3 billion company. The other was a logistics company for rockets and for satellites.

"The recipe when it comes to investing in startups is very easy. If a model works in London, Berlin, Kuala Lumpur, it will also work for example in Sri Lanka. There is no magic involved. We transfer one proven business model from one part of the world to another where such does not exist. If it exists, then we look at whether we can buy it or can we start a company," Conny said.

He said it was in this context that Mountain Partners AG's relationship with Yadav's Lion Ventures is important. 

"We need local people who know the local market so we can bring our money and technology to be successful in Sri Lanka," Conny added.

"For starters, we are not funds-starved, so we hope to jumpstart some of our initiatives and investments. Lion Ventures Ltd., has agreed on a term sheet with a consortium of global investors to inward invest into Sri Lanka on a build and scale-up model into few high tech ventures," said Conny.

Together with Lion Ventures, Conny has already identified and talked to several potential companies to invest in and are looking for more.

According to him, some of those in the pipeline are engaged in ready to roll out or developing solutions for smart communities, electric logistics, F&B Tech and Smart access management solutions. 

"It is not only about money but rather bringing new and better ideas which have worked elsewhere. We want existing family-owned firms and listed companies in Sri Lanka to co-invest with us," he said.

Mountain Partners and Lion Ventures plan to set up a $ 10 million Sri Lanka specific fund, focusing on high tech startups with a successful rollout in international markets into Sri Lanka. 

"We are also looking at funding some winning startups locally as well. We will also look at either a buyout or build up a local tech development company supporting global tech teams in their tech rollouts," Conny revealed.

"To achieve the desired goals and all the potential startups, our funds alone may not be enough. Sri Lanka needs both local and foreign investors. We have adopted the same principle and promoted co-investments by locals in several Southeast and East Asian markets such as China, Japan, Indonesia, Malaysia. This brings in the local expertise as well. We want to do the same in Sri Lanka," Conny explained.

Conny also stressed very special or complex business models for old ideas in emerging markets is a recipe for disaster. 

"If a young, talented Sri Lankan youth comes up with a crazy business model, we would not invest." The mistake is those who do not invest for a living can get misled by a new or special App catering to a common need, yet has failed in other markets," he added.

Conny was confident that Sri Lanka, like many other emerging markets, will grow significantly in the future in tandem with the improvements in the standard of living. Secondly, the digital businesses, the startups will have exponential growth than traditional businesses. This we have seen in other emerging markets which embraced digital and technology transformation.

He also opined Sri Lanka was no different to any other country when it comes to change of habits, use of technology. 

"It is only a matter of timing across countries. New business models are replacing the old. Whilst there has been a considerable change, 10 years from now Sri Lanka will look completely different as well as how companies operate or serve their customers. Young people prefer to use their smartphone instead of going to a branch. Video will proliferate further. Companies need to understand that it is not about what we like but what our future customers like," he emphasised.
https://www.ft.lk/top-story/World-famous-angel-investor-Conny-enters-Sri-Lanka/26-719467