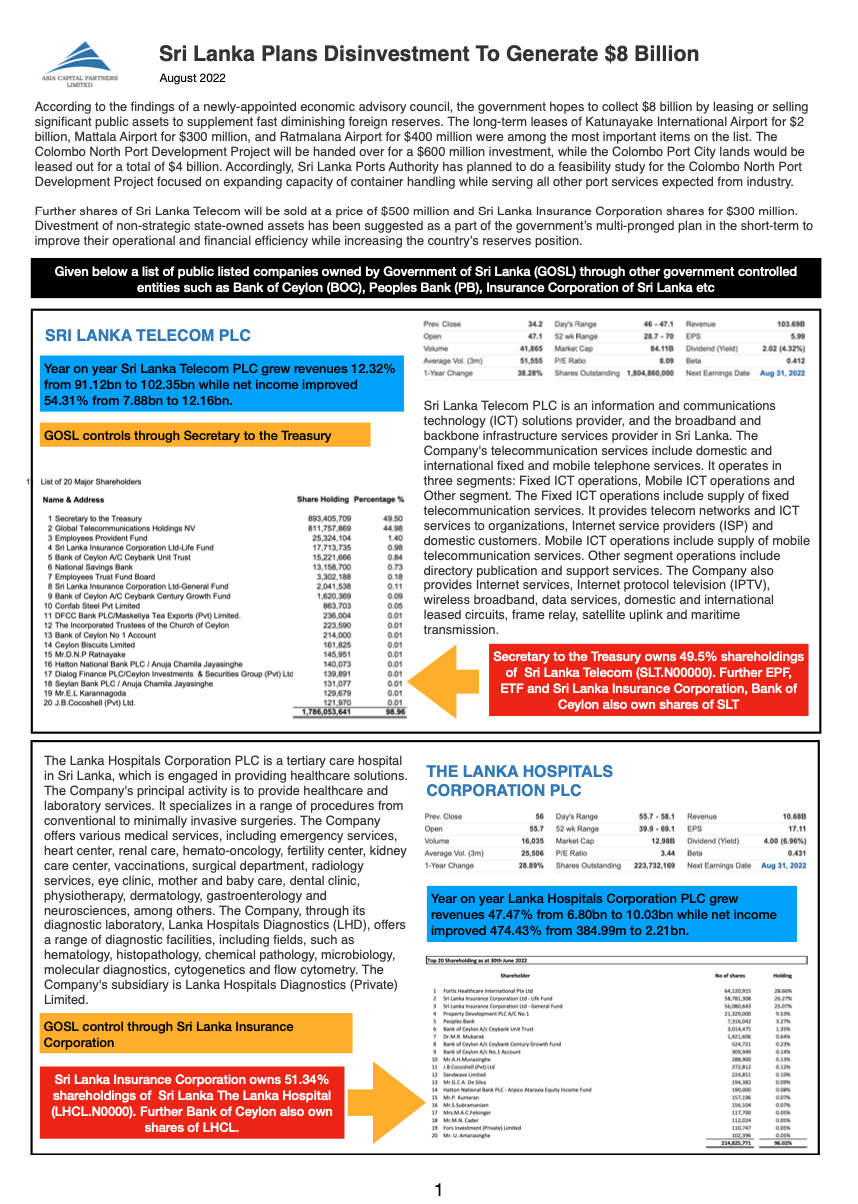 Download Link:
https://www.asiacapitalpartners.lk/analysis
According to the findings of a newly-appointed economic advisory council, the government hopes to collect $8 billion by leasing or selling significant public assets to supplement fast diminishing foreign reserves. The long-term leases of Katunayake International Airport for $2 billion, Mattala Airport for $300 million, and Ratmalana Airport for $400 million were among the most important items on the list. The Colombo North Port Development Project will be handed over for a $600 million investment, while the Colombo Port City lands would be leased out for a total of $4 billion. Accordingly, Sri Lanka Ports Authority has planned to do a feasibility study for the Colombo North Port Development Project focused on expanding capacity of container handling while serving all other port services expected from industry.
Further shares of Sri Lanka Telecom will be sold at a price of $500 million and Sri Lanka Insurance Corporation shares for $300 million. Divestment of non-strategic state-owned assets has been suggested as a part of the government's multi-pronged plan in the short-term to improve their operational and financial efficiency while increasing the country's reserves position.