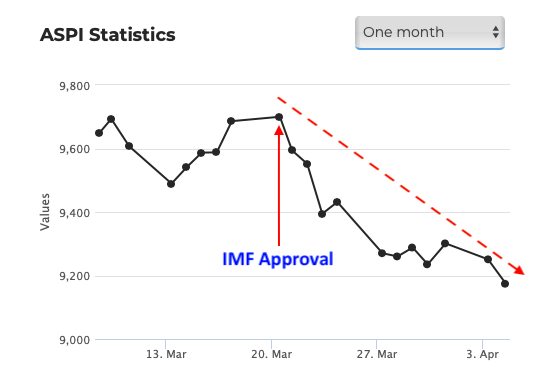 Lack of foreign investments and economic uncertainty resulting from IMF reforms has depressed the investor sentiments in the Colombo Stock market. SOE privatisation would be the key turning point for the next phase of growth for the stock market.
#Srilanka
Sri Lanka stock market has witnessed a downward trend and exceptionally low turnovers ever since the relief package was approved by the board of IMF on 20th March 2023.
According to the latest announcement, privatisation of SOE's will likely to take minimum 8 months whereas some economic analysts predicts that the worst of IMF reforms is yet to affect the stock market and the overall economy of Sri Lanka.