Hi all,
After couple of months of break, here i'm posting something important to discuss. the interest rates are bouncing back following the rupee devaluation announced in the recent budget. Today the Average Weighted Prime Lending Rates touched 11%.
Below given graph shows the movement of weekly,monthly and 6month yield rates of AWPLR. please note the yield courve assumes that long term interest rates are compounded based on the short term interest rates.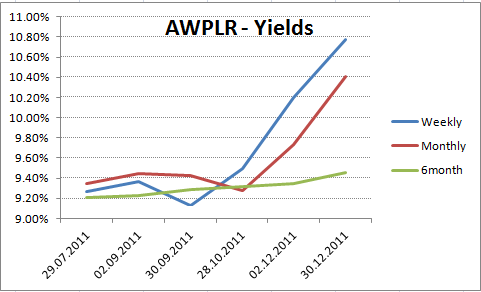 Below given graph compares the trend lines of AWPLR - yield curves for last couple of months.both of the graphs clearly indicate sharp upward movement in the short term rates while having the long term trend held almost unchanged.
Open for discussion.